Manage easily, act quickly

With MyAXA, you have one-click access to AXA Assistance, to all your policies, to details of your cover, amounts of bills, the declaration and to the follow-up of your claim. Enjoy convenient services, securely and at any time.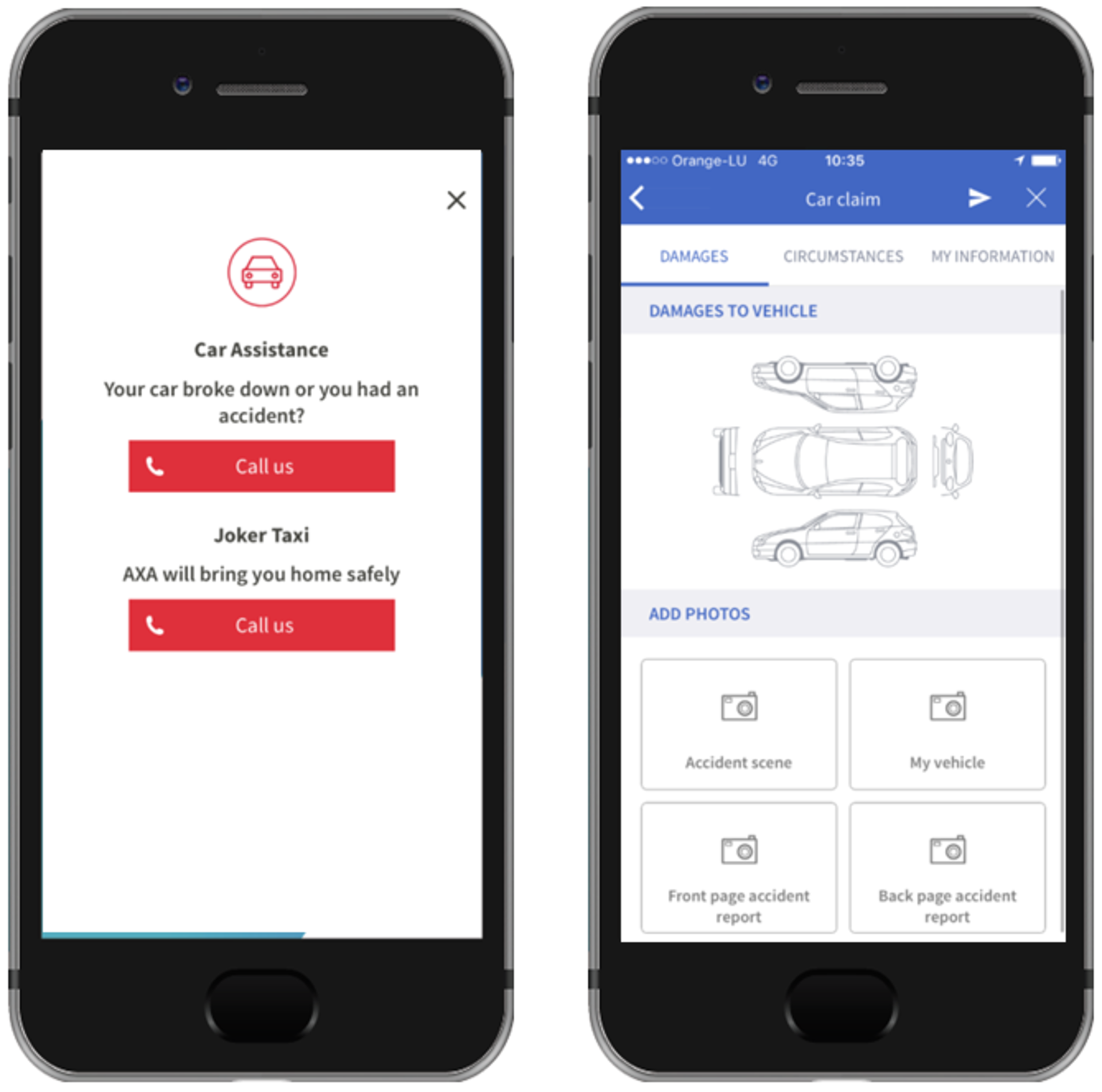 Contact AXA Assistance quickly and easily

It's difficult to have good reflexes in an accident! To help you, get AXA Assistance's numbers and make use of the associated services: Joker Taxi, Breakdown, Repatriation, etc.

Register a household or vehicle claim
Because a disaster never happens at the right time, MyAXA guides you through your declaration and helps you at each step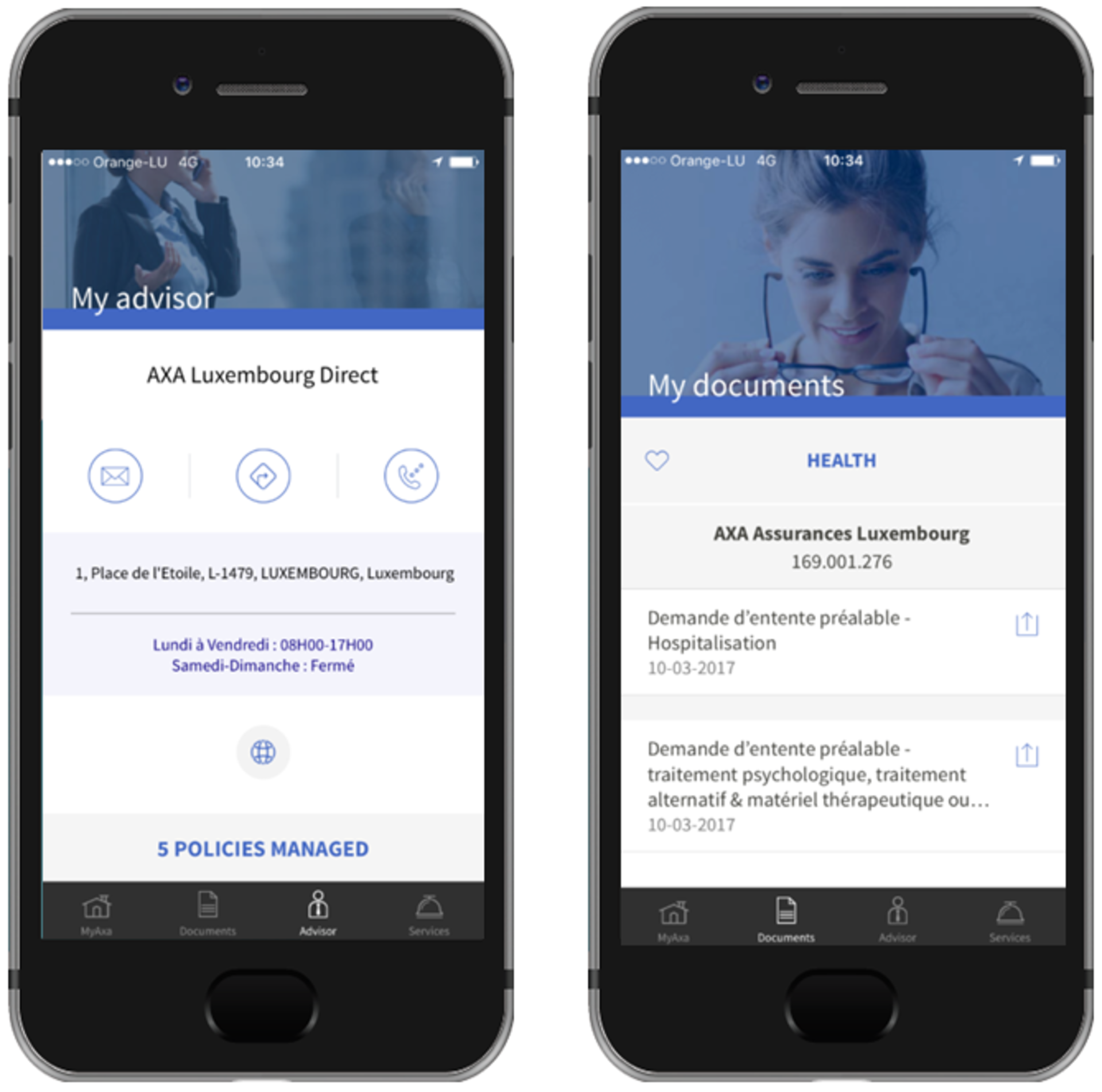 Your adviser is always by your side

It is not always easy to meet your adviser, for example when working. Find all the information to easily contact them and make an appointment
Your tax certificates and policies
Do you need information on one of your insurance policies? Simply log into MyAXA to get it!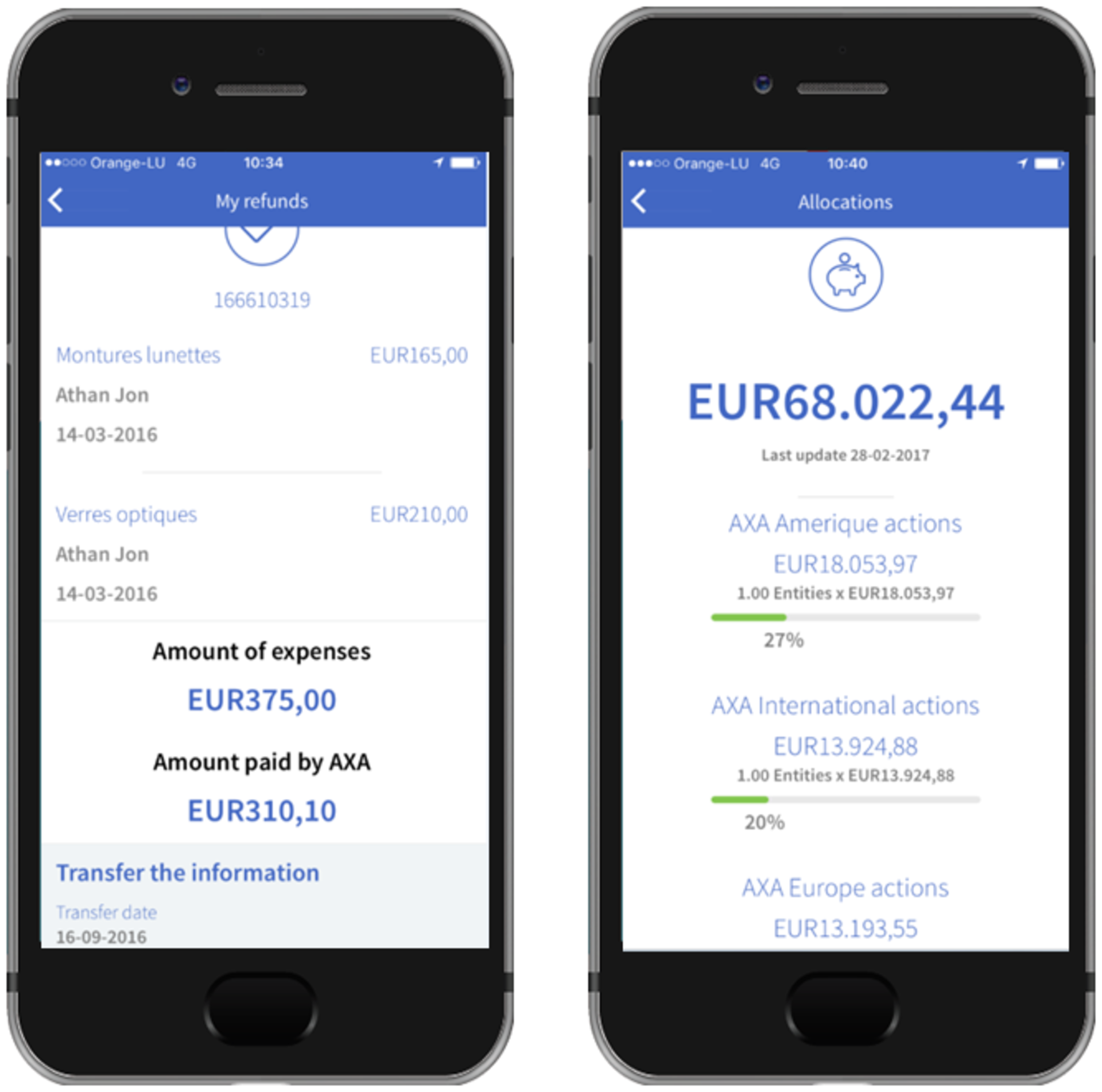 Your health reimbursements

To easily keep track of refunds for your health costs, visit MyAXA.
Your savings every day
Check the amount of your investments on your LIFE insurance policies at any time
MyAXA FAQs


- Once MyAXA is activated, will I still receive my documents in the post?
Yes, for now, documents are also sent by post.
- I live just over the border, can I use MyAXA Luxembourg?
Yes, MyAXA Luxembourg is available in the Luxembourgish, French, Belgian and German app stores.
- Can I declare a household or vehicle claim via MyAXA?
Yes, you can file a claim on line. The form is pre-populated with your data. If you need to you can attach documents or photos.
- When should I call AXA Assistance?
AXA Assistance is a specialist in emergency assistance (vehicle, home, travel, medical and personal services), they will help you in an emergency in Luxembourg and over the border for a breakdown or repatriation.
- Can I change my MyAXA access data?
Yes, Connect to MyAXA, then you can modify your access data in your "Profile".
- I don't see all my policies in MyAXA.
Contact your adviser, he will analyse the situation and will update the necessary items.
- How do I view my family's policies in my MyAXA?
Contact your adviser, and complete the MyAXA proxy request to group multiple Client numbers in a single MyAXA account.
- How to display my personal policies and policies for my company in MyAXA?
Contact your adviser, and complete the MyAXA proxy application to group multiple Client numbers in the same MyAXA account.