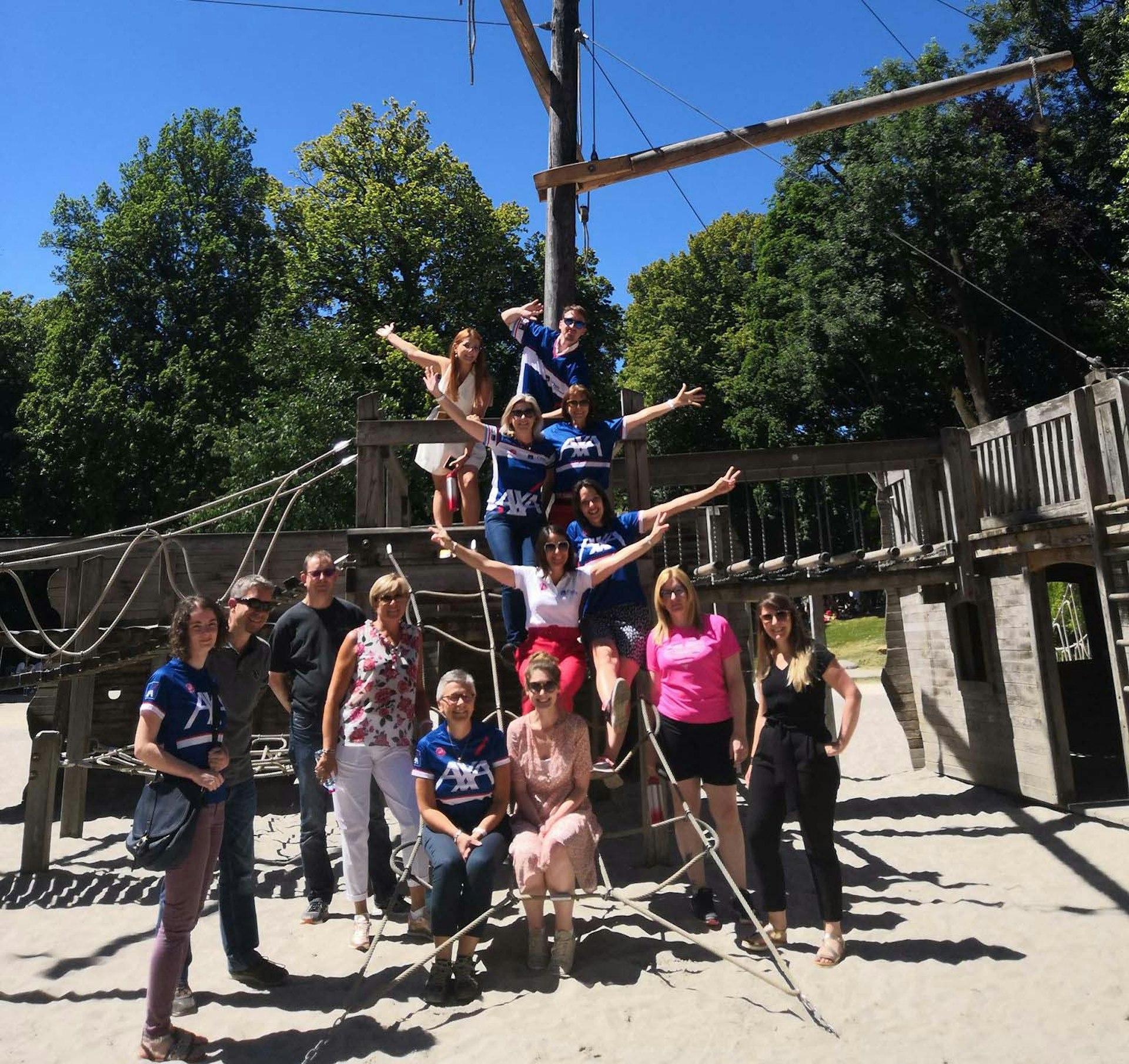 Small steps for a great cause
Every year (since 2018), AXA employees in Luxembourg put on their trainers and count their steps for a good cause - during the health crisis thanks to an app installed on their mobile phones. Each kilometre covered during this day brings in €1 for ELA, an association of parents and patients who join forces in the fight against leukodystrophies.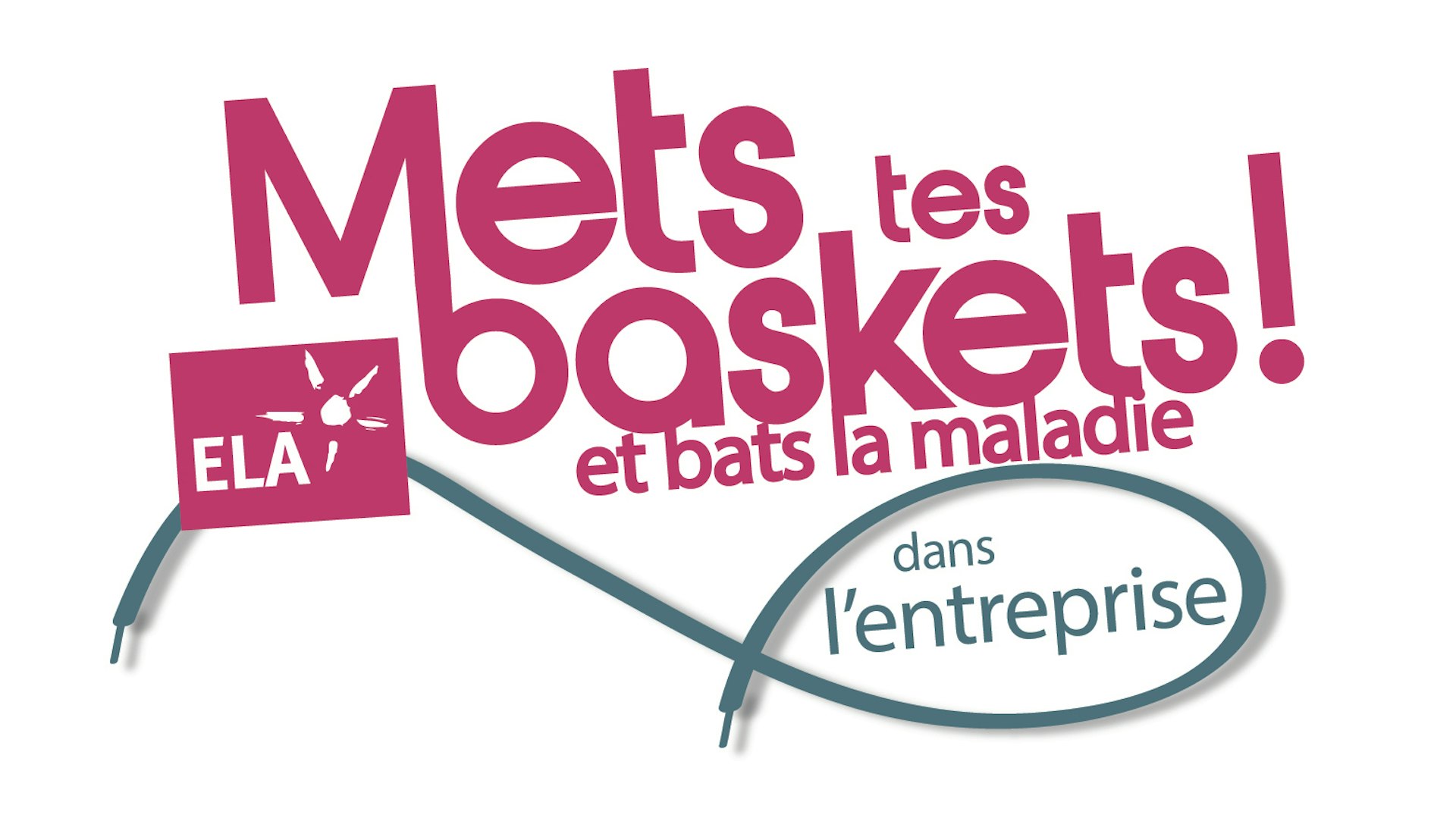 Raising awareness
ELA has many objectives: to raise public awareness of these orphan genetic diseases, to finance medical research and inform health professionals, to help and support families, and to develop its action at international level.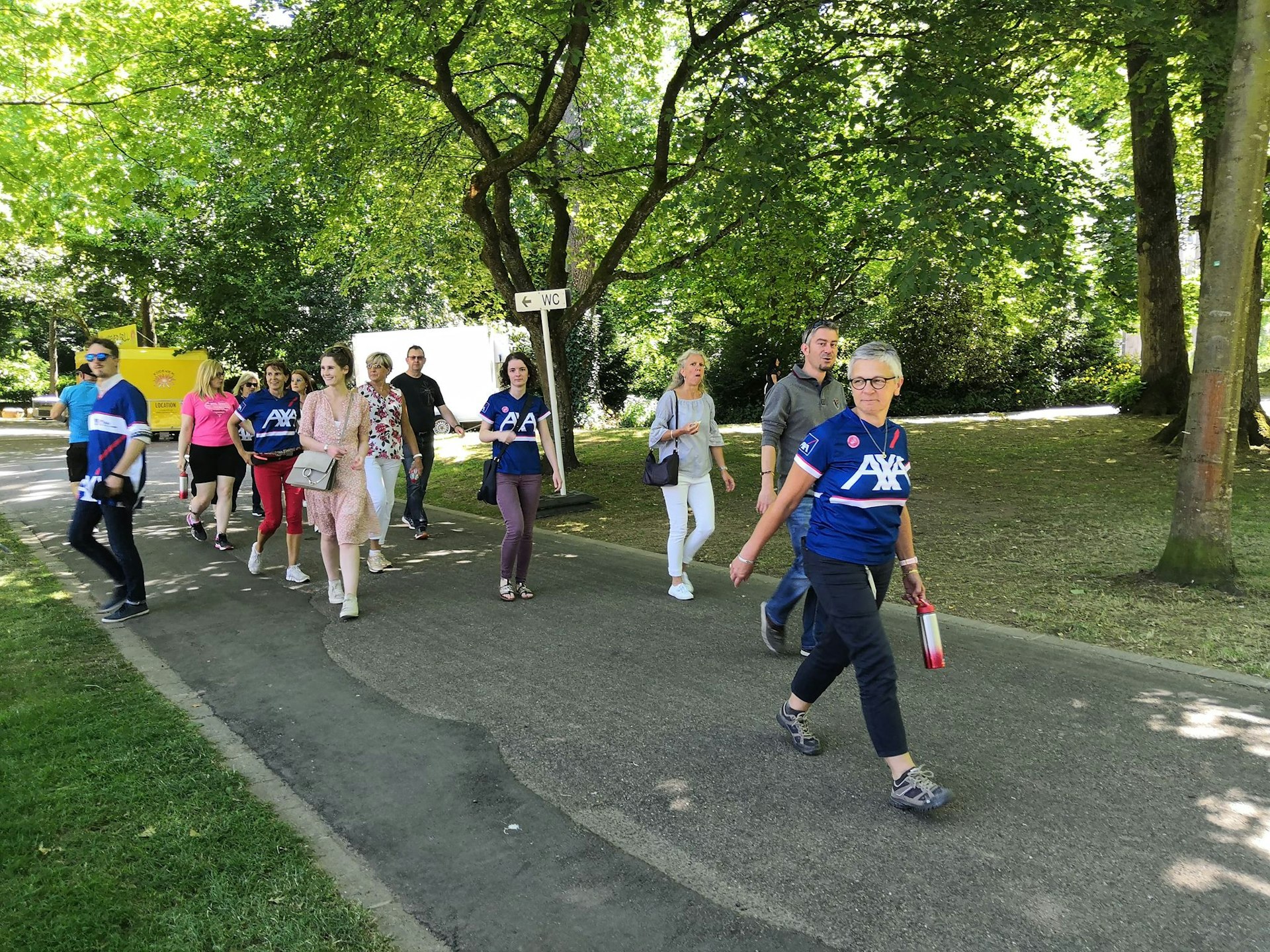 A CSR action
Our employees are delighted to take part in this flagship event and wear their AXA T-shirts to proudly display the company's colours in support of this noble cause.
ELA Wear your Trainers, retrospective 2021
Discover the other CSR projects of AXA Luxembourg
Relais pour la Vie
Every year, AXA in Luxembourg takes part in the Relay for Life organised by the Cancer Foundation. Objectives: to raise funds to support research, the Foundation's actions and prevention campaigns.
Relais pour la Vie
AXA Week for Good
AXA Week for Good has been up and running in all AXA Group entities since 2010. This week is a human and charitable adventure that attracts incredible support internally, and is dedicated to Corporate Responsibility.
AXA Week for Good
ELA - Mets tes baskets
AXA employees in Luxembourg walk or run during their lunch break to support ELA. Each kilometre covered triggers a monetary donation to the association that fights against leukodystrophies.
ELA - Mets tes baskets